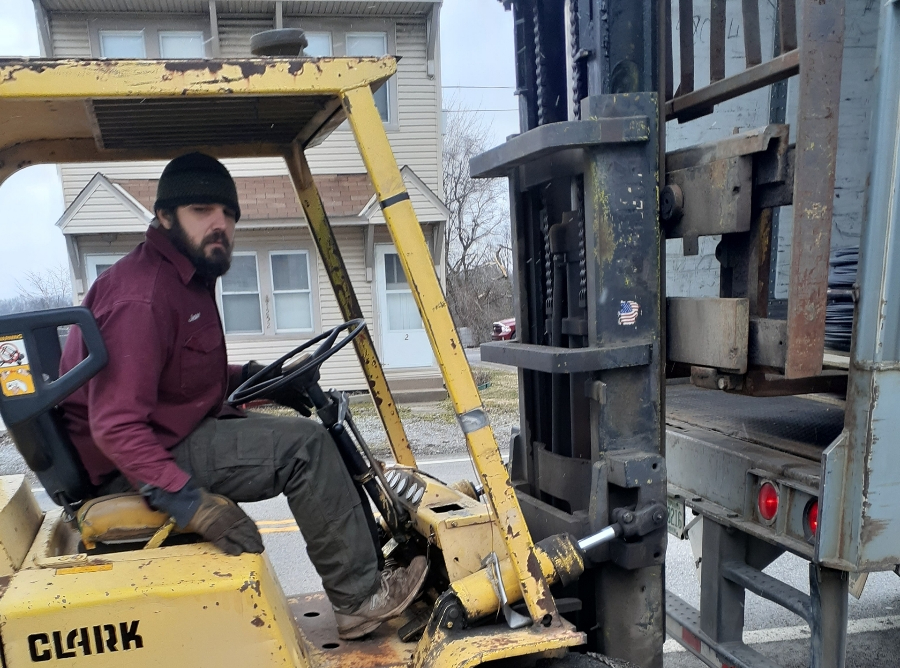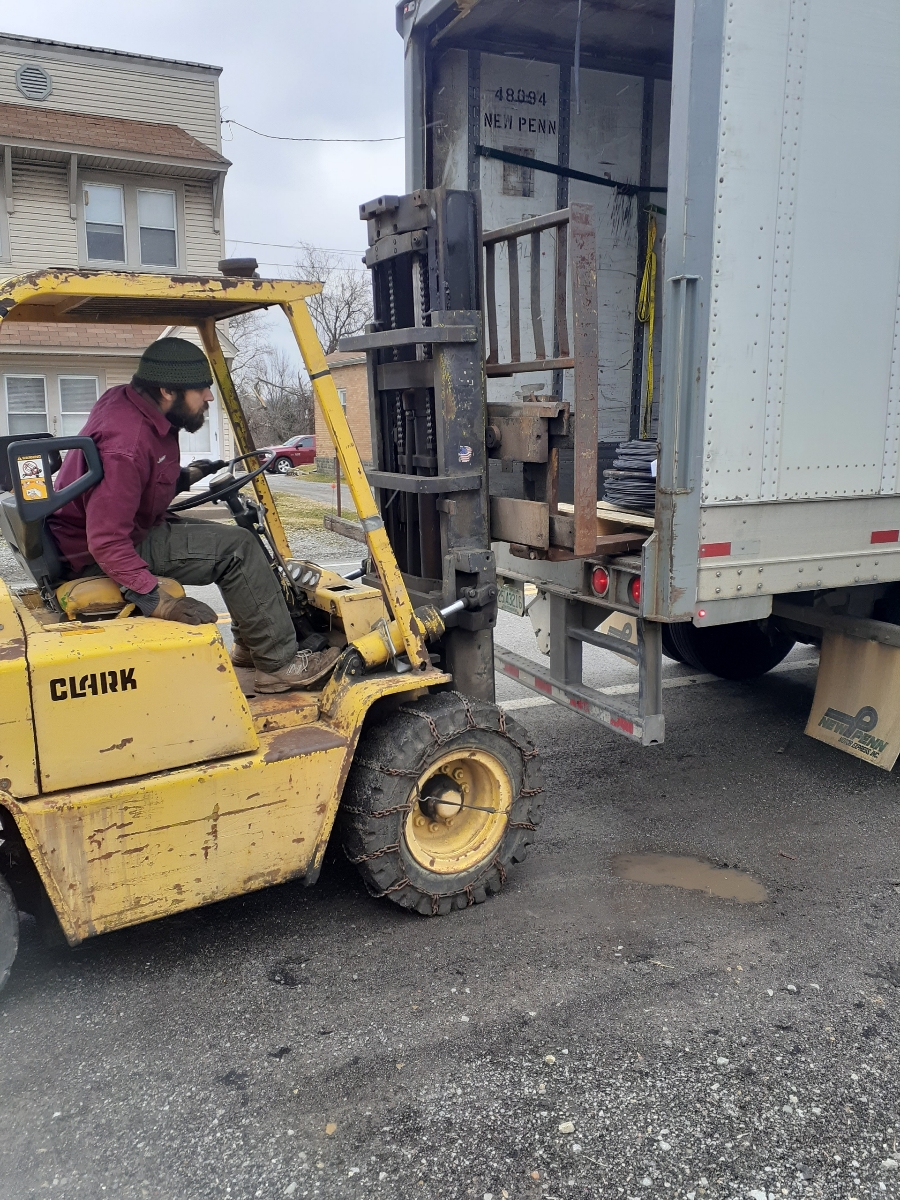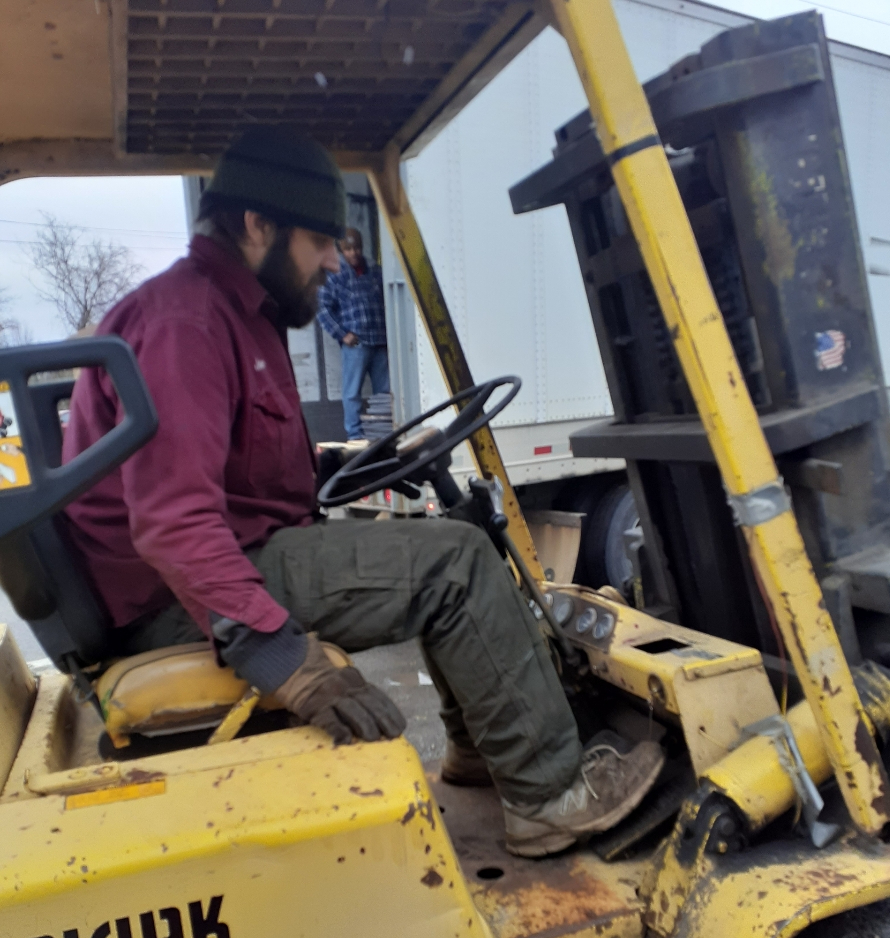 Do I look like a politician?
As a manufacturer in a small family-owned business, our experience has put us on the front line of a Trade War that has been going on for decades now. From NAFTA to the WTO and permanent normal trade relations with China, I have seen the destruction of the American manufacturing base and its middle class first hand.
As a millennial, for the first time, we have had a President who has not pushed a globalist agenda and has stood strong for American manufacturing. As a member of Congress, my goal would be to support President Trump and his Fair-Trade Agenda.
Please call 412-706-1429 with any questions.


About me
Hello I'm Jesse J. Vodvarka I'm a manager of a small family owned manufacturing business in western Pennsylvania, we manufacture springs and wire forms, I've never served in public office in my life and I'm running for the US Congress.

Having grown up in the family workshop and working since I was about 9-10 years old the experience and values that I would bring to DC are having lived through the destruction of the American manufacturing base.

There are many running for office that say they will bring manufacturing jobs back to America and talk a big game in doing so, but I've lived it, and if you send me to DC I won't back down on trade policy!

With regards to China, the US needs to do much, and being less reliant on their goods is a start, but that means we need to start making those goods here in America. The strength that China has over our manufacturers is their State Owned Enterprises (SOE) which in many cases make products below cost of manufacture to destroy industries abroad. This type of trade policy has been permitted by American politicians for a generation, and it needs to end now.

There are many other issues/factors that need addressed to stabilize America's manufacturing base and I want to go to DC to help correct them. A goal of mine is to go to DC for 6 years and then go back to the shop and make springs! If you believe in me then I'm asking for your support, help me get to the ballot and then help me get to the General election.

God Bless you all!
I have three goals
Term limits
I only want to serve three terms and I feel that the rest of Congress should as well; you shouldn't make going to Congress your career, but instead go and serve then return to your career. The American people are tired of politicians going to DC and spending decades there, this is a familiar sentiment from those that have signed my petition.
Balanced Budget
Balanced Budget: You can't spend more than you take in, if you have a business and do this you will go out of business, and we need to start paying down the National debt.
Trade Policy
As a millenial, President Trump is the first President that has not pushed a globalist agenda and has stood strong for American manufacturing and I want to continue that policy and strengthen it.
At this time I'm not accepting donations
While I could receive many donations from Friends and Family, I have decided to self- fund my campaign until I can get to the ballot. This decision does not come easy as it puts a burden on me financially, but hopefully it tells you that I'm very serious about this campaign, and also proves that I'm not beholden to any special interest groups.
Furthermore, a lot of money is going to be put in this race, far more than I could put up myself or hope to fundraise, and that being said, as the candidates in this primary race are virtually unknown, there should be some form of public debate so that the people can see the candidates and not just let the party choose one for them.
It is more unfair to the voters out there to not let the candidates be seen in a public forum than it is to the candidates who work extremely hard to make it to the ballot.
A few years back, I spoke to a professional petition signature gatherer who would go from state to state to help get Presidential candidates on the ballot and he said "Pennsylvania is the hardest state in the union for any major Federal election because you need a few thousand signatures to get there, you only have a few weeks (3 weeks) to do it, and it's in the middle of winter."
This is done intentionally by both the Republican and Democrat parties to control who is in power and also the media, as they make extreme amounts of money from the political advertising and don't want to ruin a good thing.
If you agree with this sentiment then I'm asking you to share this message with others you know and demand that the candidates and the media to hold a public debate.
Petitions
I will be having a meetup over the weekend to gather petitions if you can get some signatures. I have to leave Monday night to go to Harrisburg and turn these in before 5 PM Tuesday! Please call/text 412-670-0045 or email me at Vodvarkasprings@hotmail.com to meetup w/ me.

If you want to help gather signatures for my Father please go to JoeVodvarka.us

We must return the petitions to Harrisburg on March 15, please mail them back by March 10 or call 412-670-0045 and I'll meet up with you to get the petitions from you.

Please mail petitions to this address:
Joe Vodvarka
P.O. Box 170
Clinton, PA 15026

Note, here are some instructions on how to sign the petition:

You must sign the petition for the county you are registered to vote in.

You must put the address that you are registered to vote from on the petition. For city, boro, twp. this may not necessarily be like your mailing address, it is the municipality you live in. For example, my address is McKees Rocks, PA 15136 but I live in Robinson Twp. So I put in Robinson Twp. No zip code necessary here.

ou must sign the petition line in its entirety; you cannot fill this out for someone else or have someone else fill it out, it must be in your own hand writing.

Do not use ditto marks (") from the line above or your signature will not count.

When putting down the date, be sure to put the year in as well (example 2/25/22).

Please fill out the circulators affidavit on the back (in the box on the back); whatever the county of the people who are signing this petition are in is what you would put on the first line.

If you want to check out your voter registration info, go to: https://www.pavoterservices.pa.gov/Pages/voterregistrationstatus.aspx

Allegheny County
Beaver County
Butler County